Gender Analysis
Gender analysis is the cornerstone of gender integration. Ideally, it is the first step in a gender integration process.
WHAT IS A GENDER ANALYSIS
Gender analysis is a systematic methodology for examining the differences in roles and norms for women and men, girls and boys; the different levels of power they hold; their differing needs, constraints, and opportunities; and the impact of these differences in their lives.
Is a Gender Analysis Required for All Projects?
Donors are increasingly asking programs to conduct a gender analysis. For example, USAID Global Health Bureau's custom indicator for reporting on progress on Gender Equality and Female Empowerment Policy is "[t]he proportion of global health projects with a gender strategy implemented in project activities." To design a well-informed gender strategy that is tailored to the local and project-related gender constraints and opportunities, a gender analysis is highly beneficial and essential when gender is a key component of the project activities or outcomes. The Canadian Department of Foreign Affairs, Trade and Development requires funding recipients to conduct a gender analysis as part of its program design phase. Increasingly, other donors are as well.
Why Should We Do a Gender Analysis?
Beyond meeting donor requirements, the purpose of the gender analysis is to answer the following key questions:
How will anticipated results of the work affect women and men differently?

How will the different roles and status of women and men affect the work to be undertaken?
Ultimately, conducting a gender analysis entails understanding and addressing gender inequalities in power and privileges, and the use of tactics, including violence to uphold inequitable rights and privileges. By understanding how these disparities affect health and pose constraints for reaching project objectives, it will help us attain and sustain project impacts. It also helps staff to understand the projects' contributions to promoting gender equality.
Gender analysis: USAID Working Definition
Gender analysis, as defined by USAID, is an analytic, social science tool that is used to identify, understand, and explain gaps between males and females that exist in households, communities, and countries, and the relevance of gender norms and power relations in a specific context. Such analysis typically involves examining differences in the status of women and men and their differential access to assets, resources, opportunities and services; the influence of gender roles and norms on the division of time between paid employment, unpaid work (including subsistence production and care for family members), and volunteer activities; the influence of gender roles and norms on leadership roles and decision-making; constraints, opportunities, and entry points for narrowing gender gaps and empowering females; and potential differential impacts of development policies and programs on males and females, including unintended or negative consequences
(USAID 2013, p. 24)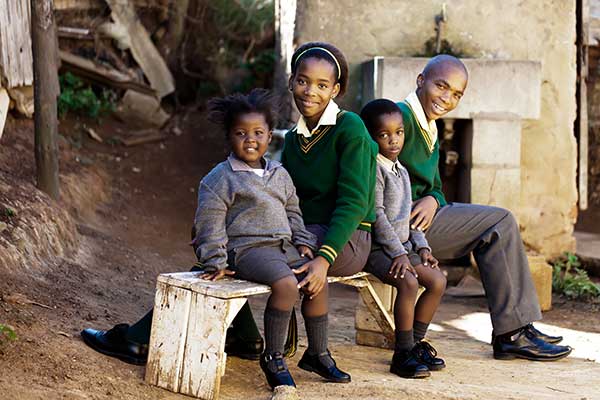 HOW DO WE DO A GENDER ANALYSIS?
At a minimum, projects should collect secondary information on the gender context of the country to do a basic gender analysis. Often, USAID missions have commissioned gender assessments, which are available on the Development Experience Clearinghouse. In addition, the Demographic and Health Survey modules are often a good source of quantitative data about women's autonomy, economic status, and attitudes and experience related to gender-based violence. The WomenStats Project talso houses the largest online compilation of quantitative and qualitative data on the status of women, including women's political participation, land ownership, and domestic violence, in 173 countries. In addition, many countries that are signatories to the United Nations Convention on the Elimination of All Forms of Discrimination against Women (CEDAW) submit periodic country reports to report on their status of progress on the commitments in CEDAW. Similar reports are often prepared by women's machineries or women's rights organizations in the country.
These sources of information provide a general picture on the status and rights of women. To understand in more detail how gender relations and norms affect the individual, household, community, facility and health policy level dynamics that affect uptake and delivery of health services in a given community or region, it may be necessary to collect primary data, when it is not already available from other sources, to answer gender-focused questions tailored to the project interventions and are directed at project actors and beneficiaries, provided that this information is not already available from previous assessment. For example, some key questions across the levels of health intervention are:
Individual: What knowledge do women or men have about reproductive, maternal, neonatal and child health (RMNCH)?

Household: Who decides whether a woman is able to seek care for herself or her child?

Community: What roles do men and women play in allocating community resources to facilitate men's and women's access to health care (e.g., roads, transportation, blood and drug supplies, and oversight of health facilities)?

Health facility: How is the delivery of care organized to meet the different needs of men, women, boys, and girls?

Health system governance/policy: How do health policies and resource allocations support gender equality at different levels of the health system?
Gender analysis uses standard social science quantitative and qualitative data collection and analysis methods to respond to research questions about how gender differences and inequalities will affect project outcomes and how the project will differentially affect men's and women's health, opportunities and status. As gender analysis is comparative and relational, the main difference between a gender analysis and other types of operational and formative social research is that gender analysis requires that men, boys, women, and girls participate equally in the research by answering surveys, and participating in focus groups, interviews, and other qualitative data collection exercises. Quantitative methods are best suited for generating information on measureable gaps and disparities between men and women regarding health status and access to care. Quantitative research is also useful for identifying patterns of inequality and for generating the evidence of strong associations and correlations between gender inequalities and limited access and utilization of health resources and services. Qualitative methods provide greater insight into how men and women experience gender inequalities in different contexts and how these affect their capacity to adopt healthy practices and negotiate the health system to obtain services when needed. Participatory research methods are useful for engaging men and women directly in assessing, questioning, and identifying solutions to gender-related health challenges. These include mapping, decision trees, ranking, or other action research tools that can be used to directly involve local men and women in the research process as participants and partners.
WHEN DO WE DO A GENDER ANALYSIS?
Ideally, a gender analysis is conducted before or at the start of a project to inform the design of the project. The findings of a gender analysis provide the basis for developing gender-sensitive or responsive indicators, which can be used to follow reductions or increases in gender disparities in women and mens' decision-making, resource control, and leadership, along with sex-disaggregated health indicators to monitor any difference in health outputs and outcomes for men, boys, women, and girls. If it is not possible to conduct the gender analysis at the beginning of a project, it can be useful to do one as a special study or part of a midterm evaluation. In fact, whether or not a gender analysis is conducted at the start of the project, it is important to disaggregate data by sex and track all monitoring data where people are the unit of measure to see if they indicate potential increases or decreases in gender disparities in participation, access to and control over resources, exercise of rights and benefits.
A positive or negative trend may prompt a project to focus data collection during the course of the project to understand what, how, and why gender-based constraints are affecting unequal treatment and outcomes. When instruments designed to measure empowerment are applied at baseline, it is useful to measure the same indicators at endline to evaluate how the project affected the relative status of men and women.
WHO SHOULD DO A GENDER ANALYSIS?
If doing primary data collection, it is important to have trained researchers with strong research skills overseeing the process as well as the data collection. Data collectors that have good facilitation skills are best. If relying on secondary data analysis, it is important to have a gender specialist or someone with some experience or training on gender analysis and integration to analyze the data. The Manual for Integrating Gender into Reproductive Health and HIV Programs also provides step-by-step guidance on using a gender analysis framework (GAF) to summarize and analyze the data to help inform program design. Support and discussion with gender specialists and other technical experts on the project will still be necessary to help prioritize strategies and interventions to integrate into the project to address the gender issues identified in your analysis.
HOW TO CONDUCT A GENDER ANALYSIS?
A gender analysis has two parts. The first part is a process to identify inequalities, gaps, and disparities in a particular context. It consists of collecting information and data on gender roles, relations, and identities related to specific health problems to identify gaps and disparities based on gender differences. The second part of the analysis entails analyzing the information collected on gender differences to determine and prioritize gender-based constraints and opportunities and their implications for the achieving health objectives and equal status of women and men (Caro 2009).

1
Gender analysis: Part One
Describes existing gender relations in a particular context, ranging from individuals within households, to a larger scale of community, health facility, ethnic group, district or nation. It involves collecting and analyzing not only sex-disaggregated data but also other qualitative and quantitative information that explain these gender relations. The Gender Analysis Tool with Topical Questions pages provide key questions for a range of Jhpiego health areas that can help with designing studies and assessments to collect this information.
2
Gender analysis: Part Two
Organizes and interprets, in a systematic way, information about gender relations to make clear the importance of gender differences for achieving development objectives. Illustrative Gender Intergration Pathway provides further guidance on how to analyze the data collected, with a particular focus on how to identify gender-based constraints and opportunities, which will inform the project design and M&E processes. To understand more fully how to apply the findings, consult A Manual for Integrating Gender into Reproductive Health and HIV Programs : From Commitment to Action, which provides guidance on how to apply the findings to policy formulation and program design, implementation and M&E.
Next Section: Gender Analysis Framework >